The Spotlight Chamber music series at Triskel Arts Centre continues with a performance of 'Saul and the Witch' on Saturday 23rd November.
The series will finish with the premiere of a solo 'cello piece, performed by Aoife Burke on Saturday 14th December.
Solfa is the featured composer for the 2019 Spotlight Chamber Music series at Triskel Arts Centre, Cork. Solfa's work is featured in a series of weekend lunchtime concerts taking place from September to December, culminating in the premiere of a new piece for Aoife Burke, cellist, in early December.
The series is funded by Arts Council Ireland, and features world-class Irish musicians performing new pieces alongside canonic classical works such as those of Mozart and Brahms. Spotlight began on Saturday 7th September with a concert in Cork, featuring the string quartet 'Fables' (2013). This concert was reprised in Dublin at the Hugh Lane Gallery on Sunday 8th December.
The next concert takes place in early October and features the solo flute piece, 'Dystopia', which will be performed by flautist Fiona Kelly.
Details of the concert series are available here.

A new choral piece will be workshopped and performed by 'Ex Ore Equi' at the Daniel Corkery Summer School in Inchigeelagh, Cork. The theme of the concert is Irish soldiers in World War I, and the text for the work comes from Francis Ledwidge's poem 'Ireland'. Ledwidge was an Irish poet who served during the Great War and died at the Battle of Passchendaele in 1917.
The piece, 'Inis Ealga' will receive its premiere on 24th July at 8pm in St Finbarre's Church, Inchigeelagh. More information on the concert and summer school is available here.
Ex Ore Equi, a UK-based choir, are led by Tom Shorter of Shorter House . The piece will subsequently be published in Shorter House's catalogue of new choral works.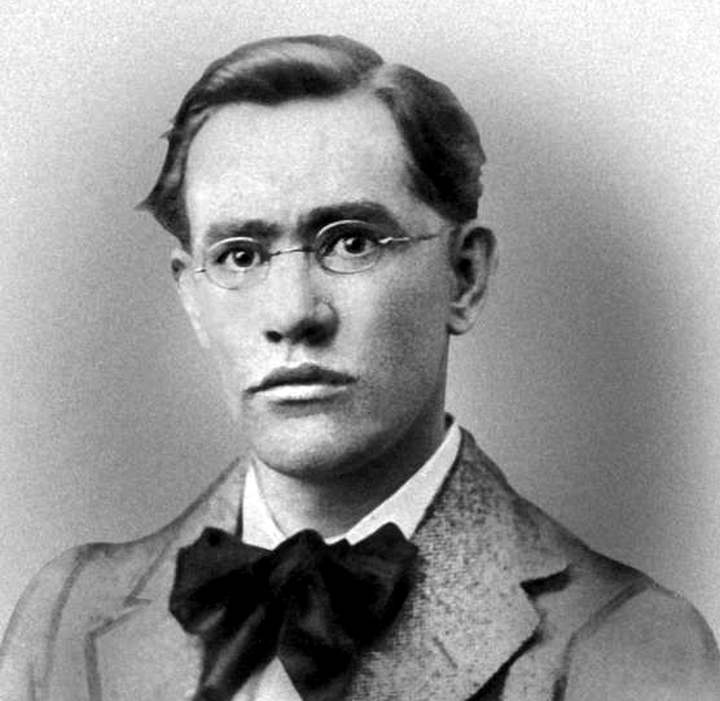 The Life of Cuthbert, a cantata based on St Cuthbert, was performed at the Durham Vocal Festival on Friday 8th February. The large-scale work, commissioned by Cantata Dramatica and written in collaboration with librettist Nick Pitts-Tucker, was completed in 2018 and received its world premiere at the festival. It was performed by the Durham University Chamber choir with soloists from around the UK and was conducted by James Burton, choral director of the Boston Symphony Orchestra. The concert took place at Durham Cathedral. A shorter version of the work was performed earlier in the week for primary-school aged children as an introduction to classical music.
Solfa's previously-commissioned work, Three Byzantine Hymns, is now published and available for hire from Cantata Dramatica.
Solfa's work was recently performed in a concert celebrating female composers at Dublin's Seanad Eireann, on Friday 23rd November. William Dowdall performed 'Dystopia' alongside other works, for the concert which was recorded for Oireachtas TV. Details are available on the CMC website.
Solfa's six-part, female voice choir arrangement of Irish folk song 'The Foggy Dew' is to be performed by Cantiamo this weekend at Sennen Church in Cornwall, on Sunday 22nd at 7:30pm. Donations from the concert will go towards Little Harbour Children's Hospice. The programme also features works by Faure, Brahms and Tavener.  A recording of the piece can be heard here and sheet music is available for purchase here. 
Irish flautist William Dowdall will give another performance of 'Dystopia' in Corfu this coming Tuesday, 22nd May. Details of the concert and associated masterclass are available here.
Dowdall has given several performances of Dystopia in Ireland and gave its Irish premiere in 2011 at the Kevin Barry Room, Irish National Concert Hall. Sheet music for the piece is available through the CMC website.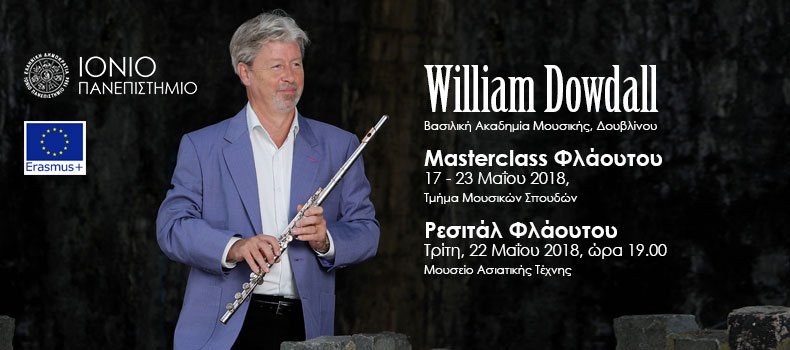 A new piece for organ, 'Gott hat das Evangelium' will be performed by Tom Bell, organist this Friday at St Nicholas Puckley in Kent. The piece is part of a volume of organ pieces curated by William Whitehead, based on the Bach Orgelbuchlein, and has had contributions from several composers in the UK and abroad. More information on tickets here.
Three Byzantine Hymns, as commissioned by Cantata Dramatica in 2016, have been recorded as an educational resource for choirs interested in performing the works.  Scrolling-score videos and recordings are available on the Cantata Dramatica website here.
'Between Sea and Sky' will receive a performance by 'Untune the Sky', at Exeter College on 2nd Feb, at their 'Music for St Francis' concert.  Details are here.  Untune the Sky are an Oxford-based group of singers.  More information about the group is available via their website and Twitter.